H.A. Sala - Three Strikes Defense Attorney in Bakersfield CA. If you are charged with Three Strikes in Bakersfield CA, contact the Law Offices of H.A. Sala. (661) 322-1708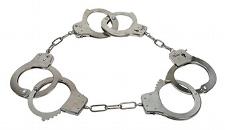 The California Three Strikes Law is one of the most harshest sentencing laws in the nation. Most people don't realize the full extent of the law's consequences, including the potential of life in prison.
Designed to deter criminal behavior, a person with one prior serious or violent felony conviction faces serving double-time on a subsequent felony conviction. Under the original Three Strikes law, two prior serious or violent felony convictions meant that any third felony conviction, serious or not, would result in a sentence of twenty-five-years-to-life.
In November 2012, California voters approved Proposition 36, which prevents courts from sentencing "Third Strikers" to life in prison if the third strike is not a serious or violent felony. Prop 36 also authorizes courts to resentence those whose third strike was not a serious or violent felony and who no longer present a danger to the public.
Often the Court will consider striking a prior "strike" offense pursuant to the Romero case. H.A. Sala has extensive experience in successfully litigating Romero motions, wich avoids the severe consequences of the three strikes law for his clients.
If you or a loved one is charged under the Three Strikes Law, contact us for a free consultation.